About Us
We focus on building relationships to create value for you, whether you rent one of the properties we manage or trust us to make the most of your investment. Propertycare is the leading full-service property management agency in the Houston area. We proudly provide the owners and tenants we serve with the highest levels of service.
Propertycare understands that property is more than just an investment, a home, or business. Property is where lives are lived, relationships are built, and futures are secured. This is why our focus is on building relationships, not solely managing portfolios. Our process starts by getting to know our clients. While you do the talking, we listen. Next, we provide unique professional solutions to help you address your challenges and take advantage of the incredible real estate opportunities available in the Houston area.
When Propertycare is on your side, you not only have a competent agency to manage every detail of your investment, but you have a group of knowledgeable professionals that thinks and acts like a fully vested partner.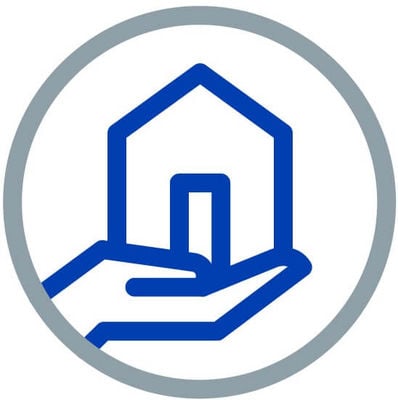 Our Mission
Our mission is to be the most sought-after property management agency in the Houston area. Propertycare focuses first on developing lifelong relationships with real estate investors to understand their needs, expectations, and investment goals.
Then we focus on exceeding expectations by maximizing profitability through savvy management practices. We know what to do to maximize rent, turn units around quickly, reduce expenses, and maintain the value of properties through conscientious maintenance.
Who We Serve
Our property management agency focuses on single-family homes owned by private investors living in or outside the state. We specialize in portfolio property management, but we are always ready to manage single properties for new investors of quality homes throughout the Houston area. Our comprehensive expertise includes condos, lofts, townhomes, duplexes, and four-plexes.
We handle traditional landlord responsibilities, including:
Finding quality tenants through a rigorous screening process
Managing move-in/move-out
Providing property maintenance and preventative care
Managing rent and fee collection
Responding to issues as they arise
We also provide custom solutions that extend beyond traditional property management
Once you choose to become a Propertycare client, be prepared to receive higher returns on your investment.We maximize the relationship's value by treating your resident and property with respect and dignity. You can trust us to manage your investment as if it were our own.
Meet Our Owner
For more than a decade, Jerry Ta has served his clients with distinction. He has built Propertycare into an enviable one-stop-shop real estate business. He has created a team of qualified professionals to service his clients as he grows his property management portfolio.
As a seasoned real estate investor, Jerry faced and overcame many obstacles while building his personal residential rental portfolio. This experience was the driving force behind his founding of Houston's #1 property management firm Propertycare. He has been investing in the Houston and surrounding markets since 2009 and has an in-depth understanding of exactly what it takes to be successful in a competitive economy. Jerry is a natural problem solver who will put his hard-won experience as an investor to work for you to shorten your runway to success and financial freedom.
Jerry believes that the right support can make or break a real estate investor, so he wanted to create an organization that would give investors exactly what they needed to get the most out of their investments. Jerry has a truly professional approach to his business that has earned him the respect of his clients and competitors alike. He manages more than 400 properties in Houston, Texas, and the surrounding area, specializing in a rapid acquisition and expansion strategy.
Jerry is an invaluable ally with an MS in Accounting and a BBA in Accounting and Taxation from the University of Houston. Giving him critical knowledge that helps ensure your properties are producing at the level they should be with the current market. Sincere dedication to his clients has driven Jerry to seek additional associationsthat separate him from others in the field, including membership in the BBB, NARPM, and HAR, as well as being a Lifestyles Unlimited Vendor and Realtor.
When not supporting his many clients, Jerry is a devoted husband and father. Contact Jerry and his team today to discover how he can help you reach your real estate investment goals.